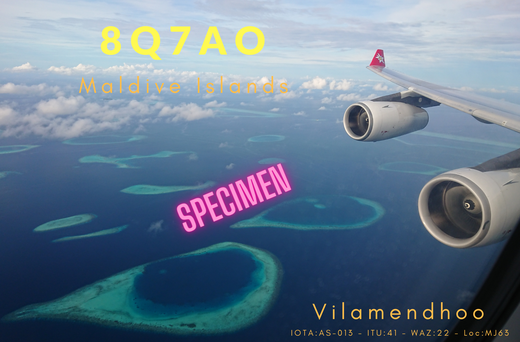 The points on my checklist change more and more from red to green. The most importend point is now in progress: The Covid-19 PCR test.
We did it this morning. Now we have to wait in minimum for 24 hours. There is a little risk, that I can be positiv. For my qrl, I can't stay at home. I have  each day contact with many peoples. Sure, we're on distance, washing hands, clean up the working space and doing all, that we're safe so much as possible. But yes, there is allways a rest risk.
But we're looking forward and are ready to go.
The Equipment is ready. At my last test, I got the split mode running and also the VOX-Mode. All the configurations are done and tested. Also WSJT-X and KG-STV. This are my silent modes for the late night ;-) Oh, and sorry for the CW Community: My CW skills are to weak for a expedition.
The Idea behind the Callsign:
I asked for 8Q7AO (Amsat Oscar), 8Q7QO (Quatar Oscar) and 8Q7WD. So I'm happy, that I can be qrv as 8Q7AO on QO-100. 
QRG and operating hours:
I will use the Mixed mode range on the band plan. AMSAT-DL has designated this area for DX Expeditions.  I will work in Split mode. 
You know that is a holiday style expedition. The highest priority has my YL, scuba diving and underwater photography. I think, that I will be qrv a short time in the after noon (local time) and in the late evenings. There are also one or two days without scuba diving. On such days, I will be more active on QO-100.
But for now: Let the fingers crossed for a negative test result ;-)